lykke bang are functional designproducts for use in every day life. The colours used by lykke bang are a carefully selected palette that ranges from bright sharp nuances to douche pastels.
The patterns made by lykke bang are created with a graphic simplicity to balance the feminine expression the colours often stress.
I have a great passion for making designproducts that can inspire you. The products I design and make are made to create an atmosphere, a vibrancy and a bit of happiness for you.
All lykke bang products are made to make a (small) difference in your home.
Take a look around and see if something catches your interest.
Anne-Marie the designer at lykkebang are educated from theThe Royal Danish Academy of Fine Arts
Schools of Design; MA in Textiledesign from 2008

Best regards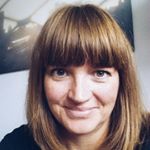 lykke bang
by Anne-Marie Testrup-Friis